All of the headlines are talking about a recession and for many of us, we fear that must mean a housing crash as well. Fortunately, the experts say this is not the case because what caused the crash in 2007/2008 is not what is happening in our current market. History has shown, that a recession does not automatically mean a housing market bubble.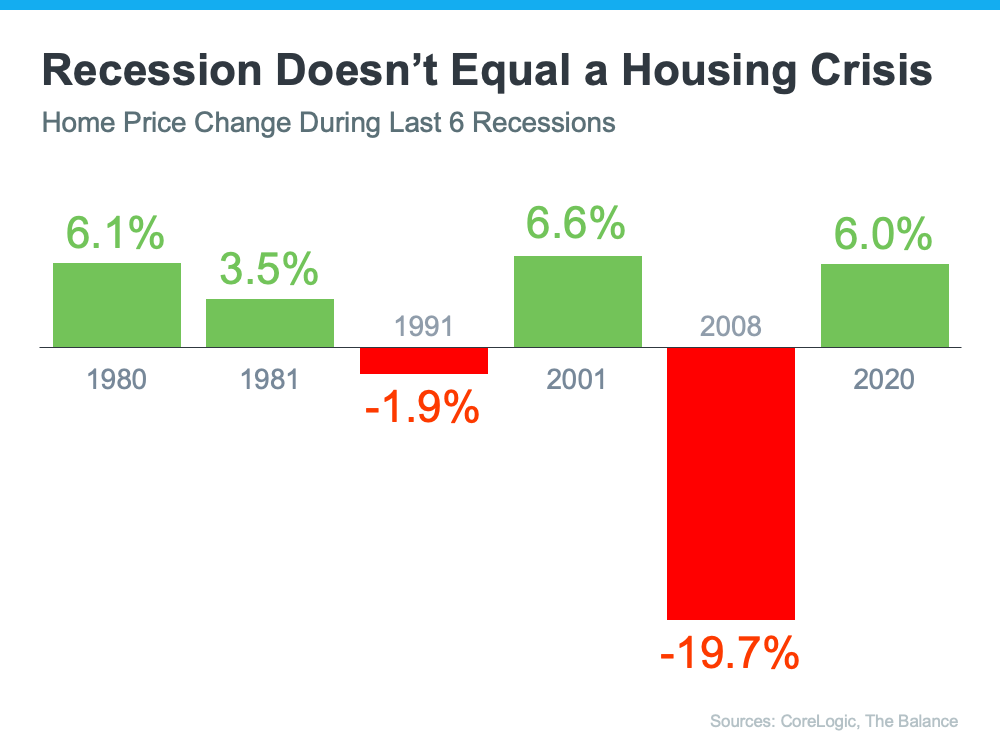 The recent increases in interest rates feel painful and discouraging. Buyers may no longer be able to afford homes that they were looking at just 2 months ago. Many of us got used to the artificial low rates that we've had over the last few pandemic years.  But historically, rates are still relatively low, and it will take some time for buyers to adjust.  These new rates have already started to calm the super fast paced home sales market, but serious buyers are still out there shopping.
And now that the market is calming down a little bit, we are getting back to pre-pandemic market activity.  Sellers can no longer expect 100 showings and dozens of offers, waiving all of the contingencies.  This does not mean their home won't sell, it just may take a few more days and it is very possible the buyers will opt to keep their protections when it comes to a home inspection, finance and appraisal contingencies.  But don't panic sellers!! Remember, it only takes ONE solid offer to make it a success!