"

The market is so hot, can I just sell my home as-is and still get top dollar?"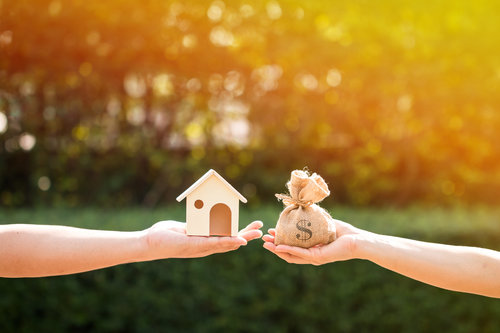 I get this question all of the time and understandably so. You have been hearing all over the news that this market is very competitive and that buyers are doing drastic things to buy a home.  But let me be frank with you.  Buyers may seem a little desperate but they aren't ready to be taken advantage of. They have so much information at their fingertips and they understand what a sound investment is. 
Most buyers are not looking for a project. They definitely prefer a home that is move-in ready and are willing to pay top dollar for it.  Many very qualified buyers can obtain a higher mortgage but don't have extra cash on hand to make immediate updates to the home they buy.  
Will your home sell if it is isn't fully updated? Yes, but it has to priced accordingly. If your neighbor's home was fully renovated and gorgeous, it probably sold for the highest price in the neighborhood. But, if your home doesn't have similar updates or isn't in tip top condition, you can't expect a home that is outdated and cluttered to do the same.
Buyers buy with their eyes.  When a buyer walks into your home, they want to feel a sense of calm and get the sense that the home was well cared for. Putting in a little work will definitely yield stronger offers and a faster sale. Decluttering, fresh paint, new carpet and other updates can go a long way in making your home stand out, and it will attract stronger offers. 
I have had a lot sellers say that they don't want to make any changes in fear that the buyer will come in and rip it all out.  But trust me, I will advise you on the styles and products that buyers will love and you will get a return on your investment. 

Contact me for an in-person or virtual consultation to talk about what you might want to do in order to maximize your sale price and attract the best buyer for your home. 
If you have considered selling it yourself, read this: For Sale By Owner