The Dulles Area Association of REALTORS® just released the May 2021 statistics for Loudoun County.
For the 20165 area of Sterling, we have seen a 15% increase in median sales price compared to May of 2020.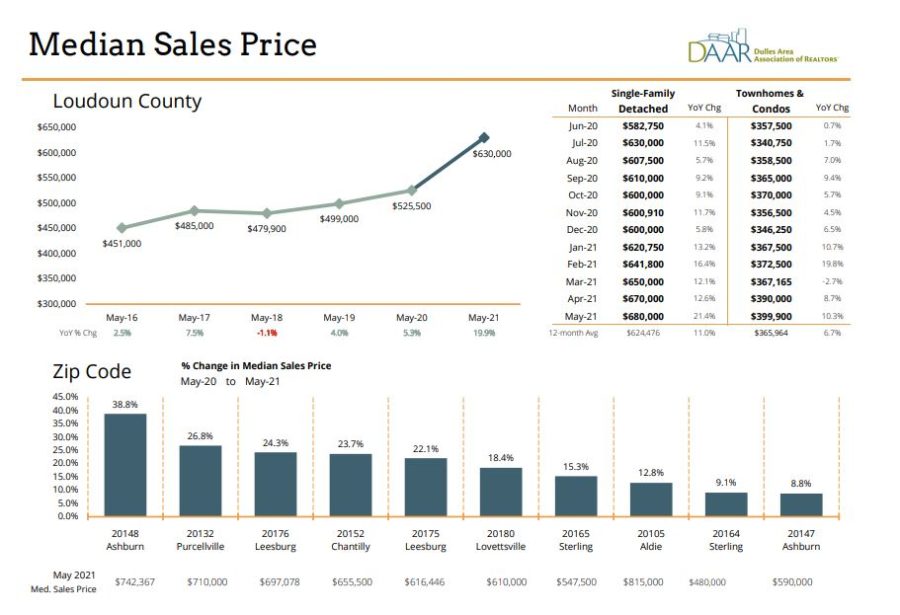 Now we are starting to see more inventory coming to market.  In 20165, we had 72% more listings than we did last year at this time.  Possibly due to COVID restrictions being lifted and sellers feeling safer to have people tour their homes.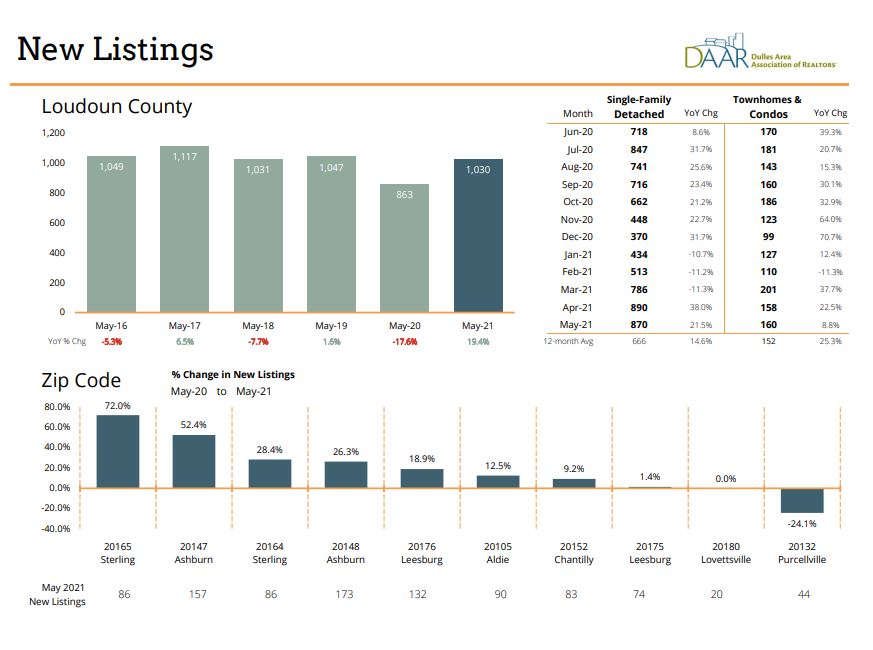 What is currently happening in our local housing market?
We are seeing things slowing up a little bit, but it is not slow. We are still very low on inventory and homes that show well and are priced well are still selling quickly.  However, there doesn't seem to be that mad frenzy for all homes.  We have seen some buyers step away from this market to let it cool and I also think many people are traveling and putting their search on hold.
If you have questions about how the market may impact your plans for buying or selling, please reach out. I can do a customized analysis for your situation and answer any questions you may have.