It's no secret that moving into a new place is stressful and physically demanding.  Here are a few things you may not have thought of and are highly recommended when you move into your new home.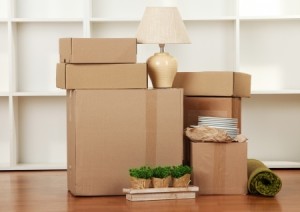 ALL POWERED UP
Make sure electricity is on and that all of your appliances are working.  If you put items in the refrigerator, make sure that it is cooling at the right temperature.
Schedule or sign up for regular maintenance of your heating/cooling system. Change the filter as soon as you move in to have a fresh, clean start.
SECURITY & SAFETY
Change the locks and the garage codes.  You never know who may have an extra set of keys or had access to the home before.  After you change the locks, have an extra set of keys made and give it to a trusted friend or family member as a back-up.
Replace batteries in all of the smoke detectors.  Purchase a carbon monoxide detector for each level of your home.
LEARN THE HOUSE
Find out where the circuit breaker and the main water shut-off valve are.  You don't want to be scrambling in an emergency to find these things.
PACKING
Pack a "Cleaning" box.  This will have all of the items you will need in order to clean before you unpack all of your things.  Include cleaning products, paper towels, trash bags, rags, mops, vacuums, etc.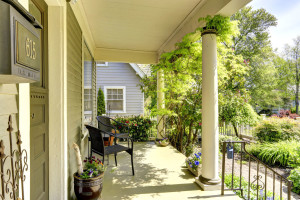 Finally, pack a "First Night" box with all of the things you will need until you can unpack.  This would include your bed linens, towels, toiletries and clothing for that first night and next morning.
Moving into a new home can be overwhelming when all of your 'stuff' is in boxes all over the place.  But it is also an exciting time that you will want to remember.  Take time to enjoy the process (if you can) and think of the unpacking as a journey and not a sprint.