One of my biggest pet peeves about seeing other listings is looking at the photos and discovering that they have been taken by a cell phone.  Yes, the cameras on these devices are pretty amazing. But when you are trying to sell the most expensive thing you own, you need to have professional photography.
You know how the old saying goes, "You never get a second chance to make a good first impression".  This really holds true with real estate photos. If a buyer does not like how it looks in photos, they probably won't take a live tour of your home and you may lose out on potential buyers.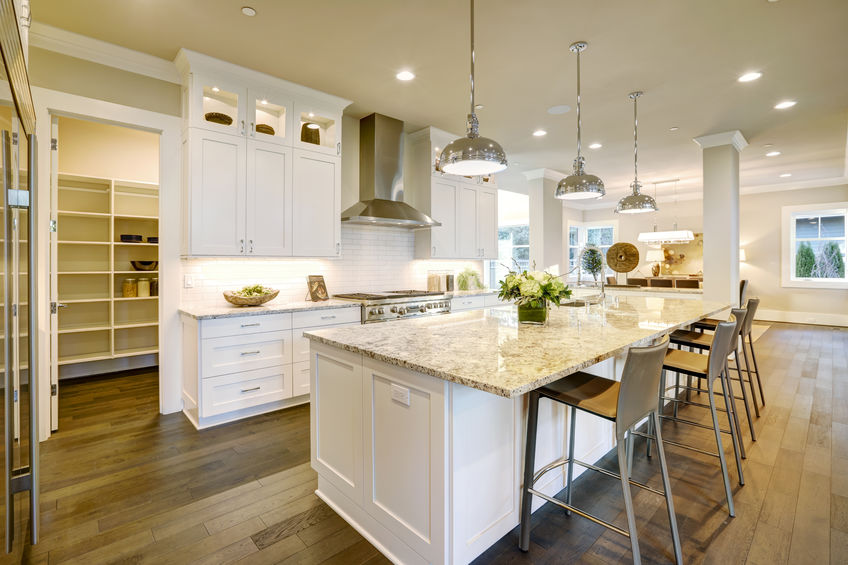 A photographer can make your home look as gorgeous as it is in real life. An investment of $150-200 can mean the difference between a lot of showings or very few.  It really comes down to quality and your agent should be willing to invest in the first thing people see when they see your home online.
If the photos are done well, a buyer might fall in love with your home before they even step foot into it, and become emotionally invested and ready to make an offer.  And finally,  after those photos are taken, you will have some amazing photos to remember your home for years to come.  So please, I beg you, before you sign a listing agreement, make sure your agent will be hiring a professional photographer.
Here are some more tips from a previous post I wrote about questions to ask your listing agent.
What to Ask a Listing Agent Before You Hire
When you are getting ready to list your home, there are hundreds of agents to choose from. You may have friends that just moved and can make recommendations or you may have a family member that can assist you with your move. Even still, you should be asking a few questions to make sure that you will be getting maximum exposure for your home and constant support from your agent.
INTERNET
It is no surprise that 80% of buyers start their home search online.  This is why you have to ask your agent how they plan on marketing your home ONLINE.  You can't just put a sign in the yard and add it to the MLS and call it a day. Your agent must be savvy with Facebook, Twitter and Instagram.  Your agent should know how to create targeted ads in order to reach the maximum number of buyers interested in your home. And your agent should also be networking with other agents that may have buyers for your home.
PHOTOGRAPHY AND STAGING
How convenient it is that we all have these little cameras in our pockets? Yes, they do take nice photos of our pets, kids and food, but when it comes to marketing a product (such as your home), your agent should be using professional photography.  Your agent and the photographer will make recommendations how to stage your home in order to make the photos show off the best features of your home and make it inviting and appealing to buyers.
OPEN HOUSE
If you want your agent to do an Open House, ask them how they will advertise it to get the maximum number of attendees.  The internet plays a big role in getting the word out to neighbors and potential buyers. Will your agent do a custom invite to your neighbors?  Will your agent have full-color brochures that highlight the features of your home and the community? Is your agent a member of any networks where they can advertise this home to other agents that may have clients interested?
COMMUNICATION
Unfortunately, the biggest complaint I hear from people that have sold a home before is that once the "For Sale" sign was in the yard, they rarely heard from their agent again.  Ask your agent how they plan to stay in touch with you and how to best reach them if you have a question or concern.  Will they be providing a market update to you on a regular basis to see if your home is still competitive in the market?  Your agent should be providing support and offering tips on how to prepare to move, forwarding references of contractors or movers, and just following up to see how you are handling the process of having your home on the market.

MY PHILOSOPHY
I've always said that you don't know if you have a bad agent until you've had a really good one. A lot of people go into real estate thinking that it is easy money and just do the bare minimum to get by.  But I give my all to every single one of my clients.  It is such a big transaction and a very stressful one, so I do my best to make the experience something you want to tell all of your friends about.
When you hire me as your agent, you can expect:
Professional and courteous service with a smile
Communication on a regular basis. I will respond to texts, emails and phone calls promptly
Professional photography to make your home stand out and motivate buyers to come see it
Social Media advertising along with agent networking to gain maximum exposure for your home
Color brochures that highlight the features of your home and the community amenities
Open Houses that are advertised to a wide audience in order to promote a high attendance rate
Detailed analysis of the current market activity in your neighborhood and an expert pricing strategy to get your home sold quickly and for the most money
Regular updates as to what is happening in the market around your home and what we can or should do to stay competitive
Follow-up with agents that have shown your home to get feedback on price, condition and buyer interest
Negotiations of contract terms, monitoring of the buyer loan process and management of the contingency deadlines so that the transaction closes on time
Exceptional service for the entire transaction, even after your home has sold
If you are considering selling your house, please contact me and interview me for the job as your agent. My goal is to exceed your expectations and provide exceptional results throughout the entire process.