One of my favorite things to do around the holidays is visit Meadowlark Gardens Winter Walk of Lights in Vienna.  There is just one word to describe this place, "Magical".  And my photos do not do it any justice. It is so much better in person!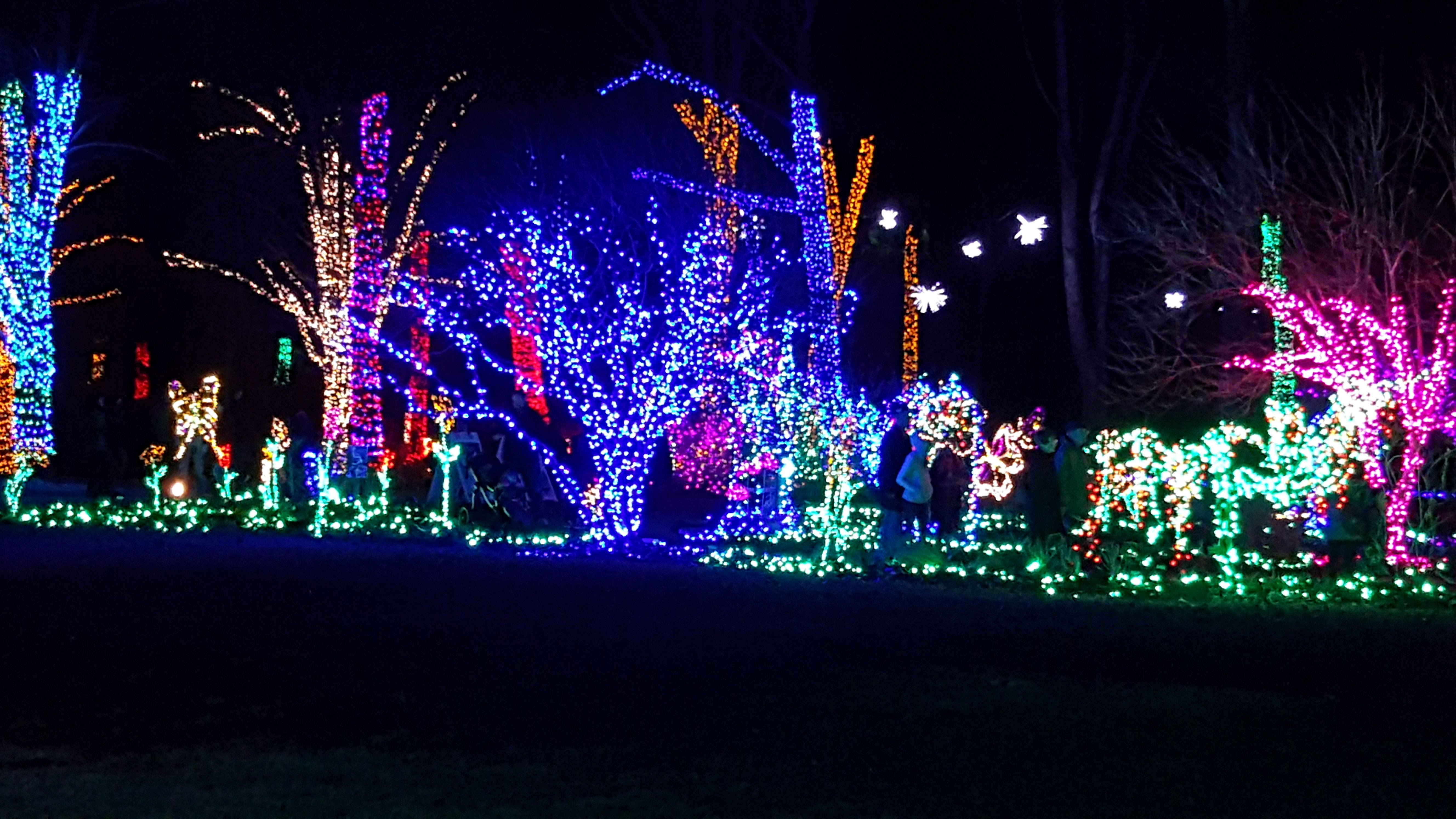 You will walk down a path and see all different types of lights, including a Christmas Tree show choreographed to music, a river with jumping fish, butterflies, deer, and even a pumpkin patch.  This will not disappoint even the most 'Grinch-like' person in your family.  There will be "Oooohs and Aaaaahhhs" aplenty!
If you have little ones, you might want to bring a stroller.  The entire walk is less than a half-mile but the last part is up a bit of a hill. And if your little one is prone to running off the path, that stroller may come in handy.
We love this so much that we usually walk through it at least twice while we are there. You will see something new each time.
There is a camp fire and s'mores and hot chocolate are for sale to enjoy after you walk the path.  If you are interested in tickets (which are between $8-14) go here: Winter Walk of Lights