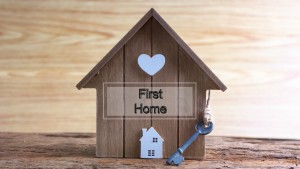 If you have been doing any home shopping lately, you know that it is a seller's market and many homes are receiving multiple offers. How do you compete in a market like this?  It can be frustrating and even more stressful when inventory is this low. There are things you can do to stand out and make your offer a great one.
FINANCIALS:
First and foremost, you need to be pre-approved and have a letter from your lender indicating that you can afford the home that you are trying to buy.  You will also need an earnest money deposit that is at least 1-2 % of the home price, and this goes towards your down payment at closing.
If you can manage it, try not to ask for closing cost assistance.  When the market is this competitive, there may be offers already over the asking price, so asking for closing cost assistance might put you in a scenario when the home does not appraise for the sales price.  To understand how closing cost assistance works, read this: Closing Cost Assistance
ESCALATION ADDENDUM
You can add an Escalation Addendum with your offer and will only go into effect if there is an offer that is higher than yours and nets the seller more money.  This strategy will increase your offer price in predetermined increments up to a maximum price in order to stay competitive with other offers.  For example, if your initial offer price is $400,000, this addendum will increase the price in $1,000 increments over the next highest offer up to a maximum that you decide.  Again, you get to choose the increments and the maximum price.
I only recommend using this strategy if you KNOW that the home has multiple offers because it does tell the seller how high you are willing to go, but this may be necessary if you REALLY want that home.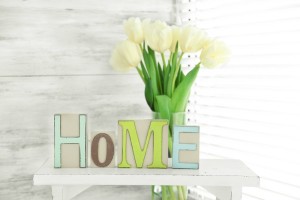 BE FLEXIBLE
If you can be flexible with the settlement date, do it.  You can offer a rent-back to the seller or extend the closing out a little bit so that they have more time to move to wherever they are going– you could even offer free rent back if that is something you can do financially.  It helps to talk to the listing agent to find out what the seller's want so that you can use that as part of your offer.
HOME WARRANTY
I recommend getting a warranty and usually ask the seller's to pay for it, but with this type of market, this might be one of the things you pay for just to make your offer stand out a little bit.
WRITE A LETTER
It never hurts to write a letter to the sellers.  Talk about what you love about their home and how you see yourself creating memories there.  Seller's don't always go for the highest bidder, emotions definitely play a role in the decision making process.
If you have any questions or would like assistance with your home search, please contact me.  Even if you are 3 months, 6 months or even 1-year away from buying a home.   Like my Facebook page here to get practical tips on the home buying/selling process: Julie on Facebook  or call or text me at the number below. No question is too small and I would love to hear from you!
Julie Bowman, REALTOR.  703-434-9027