STEPS TO HOME BUYING
 1. Check your Credit Score 
You can order a free report each year at www.Annualcreditreport.com.  Go through the account and make sure there are no errors.   If there are, it can take a few months to fix the errors and have them removed or updated.
Once you decide that you are serious about buying a home, be sure not to make any large purchases or apply for store credit cards, car loans or bank credit cards.   These will effect your FICO score.
2. Decide on your budget
Your budget for your home should be no more than 3-5 times your annual household income. Remember to include money for repairs and maintenance and the general costs of home ownership.  You should also be able to put money aside each month towards an emergency fund.
3. Organize your Papers
Be prepared to compile a lot of paperwork.  Government regulations now require that you can prove without a doubt that you will be able to pay your mortgage.  Gather up your pay stubs, tax returns, bank statements, retirement accounts, credit card and loan statements and any other assets you have.  Yes, it will be time consuming to gather all of this information but that is the sacrifice you have to make in order to get a mortgage rate this low. If you want to pay an interest rate of 7% or higher like some of our parents did, you could provide a lot less paperwork.
4. Hire a Real Estate Agent 
Hiring a buyers agent is FREE, so why not use a professional that can walk you through the process of home shopping, contract negotiations, contingencies, home inspections and closing procedures?  Once you start talking with and working with an agent they will ask you to sign an Agency Agreement.  It is required by Virginia law that you have this in place and that is a good thing.  It means that your agent and brokerage have YOUR best interests as their number one priority.  Your agent will represent you during the entire transaction.  From finding properties that meet your needs, to scheduling inspections and negotiating on your behalf, your agent will provide valuable services to make your home purchase a success.
5. Get a Pre-Approval Letter
I will give you names of several, local, fantastic lenders that will help you with this step.  This is where all of that paperwork comes into play. They will review your financial picture and tell you what programs, grants and mortgages you qualify for.  When you make an offer on a home, you will need to submit a Pre-Approval letter with your offer, so it is important that you already know what you qualify for.  This also helps you when you are starting to look at homes.  There is nothing more disappointing than falling love with a home that you can't afford.
There is also something called "Pre-qualified" which you can do if you are uncertain if you are ready to buy. You can call a lender and give them information over the phone and they can tell you what you *could*, qualify for. However, the pre-qualification amount is not a sure thing and a Pre-Approval is a safe bet.  Having that pre-approval letter is a requirement when you are ready to put an offer in on a home.
6. Decide on a Loan Type
Once you have an accepted offer on a home, you have 7 days to submit your formal application for a mortgage.  You already have an idea about what type of loan and the terms, but did you know that you don't have to use the lender that pre-qualified you?
Just like any other large purchase, you should comparison shop and lenders offer different products and terms. There are lots of programs our there that don't require 20% down and some offer grant money towards your closing costs.  You may also be eligible for an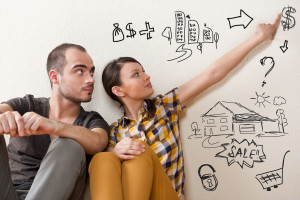 FHA loan (FHA Loans), or a VA Loan (VA Loans).  VHDA has programs for Virginia residents that offer no or low down payments too: VHDA Home Loans. Does a 15- year or 30-year Conventional mortgage work best for you?  These are all options you can discuss with your lender.
7. Start Your Home Search – Make an Offer
As soon as your hire me, we will talk in-depth about your goals for your home. I will set up an automatic search in the MLS that will send listings that fit your criteria daily, weekly, monthly or as soon as it is listed…whenever you want. By having this come directly to you, you won't waste time looking at multiple sites that have potentially outdated information.
When you find the ONE, I will help you write a strong offer and negotiate on your behalf.
8.  Choose Your Lender
You don't have to use the same lender that Pre-Approved you. You can shop around for a better rate.   Once you find the lender you want to work with, the mortgage application process begins. You will need to provide all of that paperwork again and maybe even more this time.   Once again, do not make any changes to your finances. Do not apply for loans or credit cards. It will be tempting to shop for furniture and things you will need for the house, but WAIT until after closing. And definitely, do not quit your job.
9. Inspection
Once the offer is accepted, we will schedule a home inspection.   The inspector will take 2-4 hours to walk through the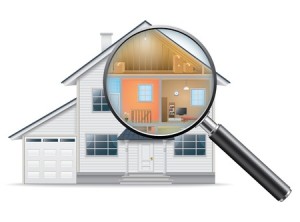 home with you. I HIGHLY recommend you attend the inspection. The information you can learn during this walk-through is invaluable. You will get an up close and detailed look at the major systems of the house – heating, roof, plumbing and structure.
Your inspector will provide a detailed report of any issues found. Keep in mind that the reason for the inspection is to find serious problems. You can ask the seller to address these issues either through a repair or reduced price. However, it is not the time to create a long list of minor issues. The seller does not have to agree to fix any of the inspection issues. Your real estate agent with guide you through this process.
10. Appraisal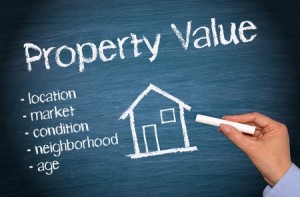 The purpose of the appraisal is to prove to you and your lender that the house is worth what you have agreed to pay for it.   In the event that the house appraises low, the seller is in a sticky situation.   Here is what can happen:
The seller can agree to reduce the price
The buyer (you) can pay the difference between the appraised amount and purchase price
You can walk away and start shopping for a different home
Your real estate agent will advise you in this situation.
11. Close the Sale
Inspections are done, loan has been approved and you are all set to sign all of the documentation that will make this house your home.