GET READY…GET SET…BUY A HOUSE!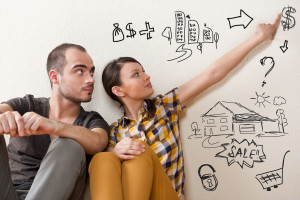 Here are the financial readiness steps you need to take when you are planning to buy a home.  It does take some time and effort, but as long as you prepare in advance and have realistic expectations you won't get frustrated or overwhelmed.
STEP 1 – Check your credit score.
Read my article on where to get a free report and what you can do to increase your score: http://novahomemarket.com/finance/increase-your-credit-score/
STEP 2–Talk with a Lender
Once your credit check is complete, contact me and I will put you in touch with a great lender that will walk you through the steps of getting  Pre-Approved for a mortgage. There is a big difference between being Pre-Qualified and being Pre-Approved.  When you are Pre-Approved, you will have to submit all of your paperwork to show your income, assets and debts. The lender will provide you with a letter that will indicate how much mortgage you would be approved for.  Pre-Qualified does not require as much paperwork and it provides a ball-park figure of what you *could* afford. For more details, read this: http://novahomemarket.com/pre-qualified-vs-pre-approval/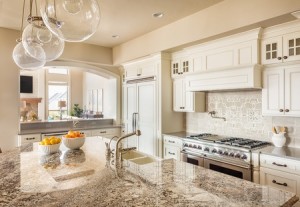 STEP 3– Once you have your Pre-Approval letter, THEN you can start shopping for homes. You know with confidence the type and amount of mortgage you will apply for and this definitely facilitates a better home shopping experience. Most real estate agents will not show you properties without being Pre-Approved.  Contact an agent (hopefully me) and get set up for a search in the MLS.  The MLS will email you properties that fit your search criteria and as soon as a home is added to the system, you will get notified immediately.  So, you'll never miss out on the latest listings.
STEP 4– Get your Earnest Money Deposit ready and easy to access.  When you make an offer on a home, you have to include a check to show that you are really serious about buying the home. Once your offer is accepted and all parties have signed the contract, the money is deposited into an escrow account and will be held there until the settlement date. Typically the earnest money amount is 1-2% of the purchase price.
STEP 5 – Do NOT buy any large items after you get Pre-Approved and after your offer is accepted.  This includes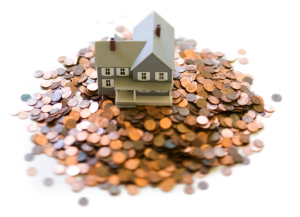 furniture, new cars or any other large purchases that could impact your credit score. Definitely do NOT open new credit card accounts, change jobs or move large amounts of money around your existing accounts.
STEP 6– Do keep saving as much as you can and put it into an emergency fund. There are expenses that come along with home ownership and the more prepared you are the better.
I know it can be a little intimidating to call a lender and talk about your finances, but this is what they do. They will tell you about all of the programs that you are eligible for–and you may even qualify for FREE MONEY!!  They WANT to help you buy a home.  Call/Text: 703-434-9027 for a list of some really great, local lenders that would love to help you get started!!!
#NOVAHomeMarket, #JulieBowmanREALTOR